The Leland Robotics Team is located in the center of the Silicon Valley: San Jose, California. Named after the local Quicksilver mercury mines, the team has participated in the FIRST (For Inspiration and Recognition of Science and Technology) Robotics Competition (FRC) every year since 2005. Our FRC team has won numerous awards, including the prestigious Regional Chairman's Award eleven times, which is awarded to the team that best exemplifies the mission of FIRST.
Through our year-round program, our students have the opportunity to apply formal education to real-life challenges which not only excites them, but also guides them toward a promising future in STEM (Science, Technology, Engineering, and Mathematics) fields.
Mechanical matters are not Quixilver's only priority; the team has also advocated outreach both locally and internationally in order to spread the word about the FIRST robotics program.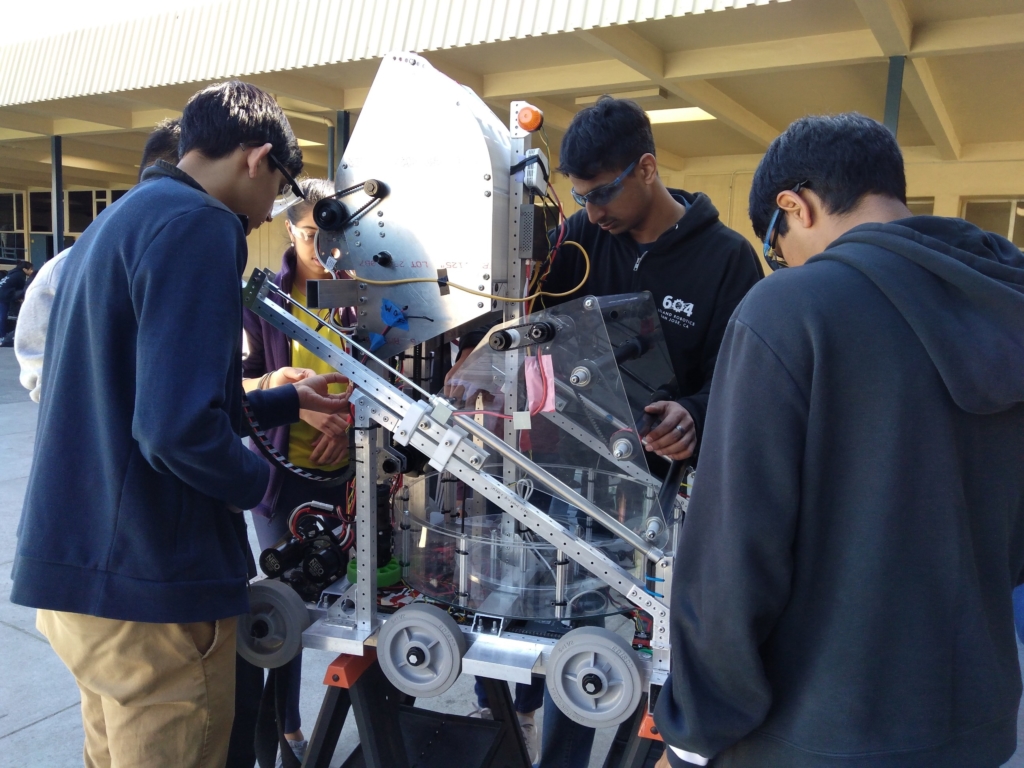 The Leland High School Robotics Team is a student-run organization devoted to promoting science and technology at school and in the community. In order to foster a love and passion for science and technology in others, we are involved in not only the FIRST Robotics Competition and FIRST Tech Challenge, but also other community programs such as the FIRST Lego League (FLL). We are an active participant and contributor to our community's FLL teams, especially at the tournaments. Our goal is to light a flame of passion for science and technology in each of our community's youth.
Additionally we are actively involved with other teams (rookies especially), helping them get up to speed on the dynamics of FIRST!